The making of Soul Searching.
"During this segment we go straight to the chore, to the root of all possible causes. It's an honest evaluation of who you really are. This is all about you. All eyes on you." Selina Stone.
We begin with a general overview as our starting point. We check in and see if we are on course or have been distracted from our path; using situations, people and dreams as our compass and guide.
This is a time of self reflection, to find out how we feel about yourself, other people and life in general. This will help you determine your values and sense of self worth. We begin our search for clues in all areas of life, gathering them up and piecing them together one by one.
Finding Triggers
Meet "Triggers" Soul Searching, your tour guide on this journey of self discovery. Your job is to write down the times you see "Triggers" with each step you take; all you liked and disliked.
Triggers Stories; Soul Searching.
What do I have to offer, what are my gifts? thats how my coaching session started today for step 1 soul searching. Selina, my coach gets me thinking about my top 3 achievements in life and makes me write them down there and then on the call! I do not have any I tell her. I have not done anything worthwhile in my life, really my life is crap!
Triggers, she says, there is always something, just keep bringing your focus back to this question and write down everything that comes to mind, big or small! Well, I guess I passed my driving test thats one… now what else have I achieved?
I completed step one soul searching, I really enjoyed doing this as it made me reflect on my past and see what people, and occurrences have shaped me into who I am.

I had to reflect on what my childhood dreams were and think about who have made the biggest impact in my life. By doing this i was able to unlock the root causes and reason for the beliefs i have, and consider whether or not i am following my dreams.
A true mission has to express your purpose for existence & of what is most important to you. Soul searching is an honest evaluation of your feelings & motives. It is the activity of thinking seriously about your behaviour & beliefs in order to understand the reasons for why we think & act the way we do.
With Step 1 Soul Searching, we probe your mind and help you get valuable insights by seeking answers to those unanswered questions. What do you really want to get out of life?
The Making of Identity, Career, Body & Lifestyle.
Levels 1, 2 & 3. The making of your life story with 14 mental health checks; take 4 steps per check.
Walk through steps 1-56 with Selina online with 30 minute sessions and fill in your assignments on the call. Once the session has completed write down 3 things that stood out ready for your review and final report at check in. 15 things about you.
Complete 1 check per week or 1 check per month with 4 x 30 minute breakthrough sessions 1-1 online, and be certified for the amount of time you spent on your personal growth & development.
Level 1.  Casting YOU your role in life with the covering of Identity.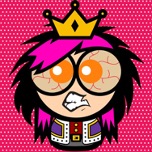 I was encouraged to determine what strengths I have and what my flaws are. This made me feel vulnerable because i don´t normally write about myself in such a way.

Finally I was asked if I had any regrets; If I were to say I regret anything it would be that I didn't work on my mental health at an earlier stager in my life.
Step into Character for Assimilation & Processing of Real Life, Real Time.
Casting Call for Stars and Heroes!
The producers of a TV Show what to know how you would handle fame? Can your mental health handle the public pressure? There is lots of money at risk and people's jobs at stake; no mistakes.
Stars & Heroes; Rocking & Rolling @Reality TV.
The heart & core; live & uncut 24 hrs a day on camera with the set-up of A Stars Blueprint. Inspiring real life story rewrites; victim to hero.
Stars & Heroes; Polishing & Refining @Check 1.
Take this opportunity to present 15 things that make you a star simply being the way you are. Step into character @Reality TV with the presenting of your 5 Star Press Release & Video.
Presenting all you need to know to be your own life & brand guru step by step.
Introducing star you into the world with the making of Brand Star & Star Agent.
Documenting your life story as a star and hero; complete with videos, photos and reports. Make a commitment to complete 4 steps of 30 minutes each per mental health check in 1-14.
Brand Stars check in with 5 photos and written report of 15 highlights upon completion of each check in 1-14 for copy of 5 star press release.
Star Agents check in for editing and publishing skills with 2 x 30 min sessions online 1-1. Shown how to edit 5 star press release; video, photos and report.

WELCOME TO THE MAKING OF YOU & YOUR LIFE STORY.
"When you write down your ideas you automatically focus your full attention on them. Few if any of us can write one thought and think another at the same time. Thus a pencil and paper make excellent concentration tools" Dennis Waitley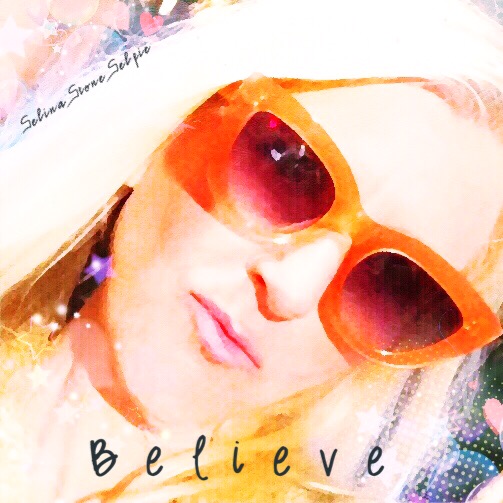 Marilyn Monroe was a famous Hollywood actress & pin up who overcame a difficult upbringing.
She became one of the world's major sex symbols even after being told by modelling agents that she should instead consider being a secretary. Marilyn left her mark in this world: she is still remembered today even though she died over 50 years ago!